Katie & Justin
Hiring Audrey was the best decision I made during the whole wedding process. My mom and I couldn't have done it without her. She has a large depth of information and advice.She answered all the big and little questions we had during the planning process. She is extremely organized and made my wedding run smoothly, even when things out of our control caused some hiccups. It is clearly not just a job for her. She truly cared about making the day perfect for us.
I 1000% recommend Audrey and would go through the whole process again just to work with her again! She is amazing! I can't recommend her enough!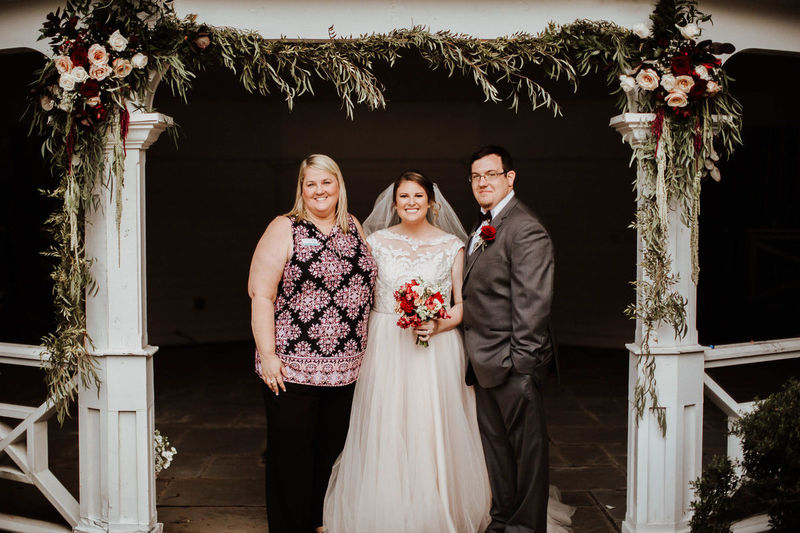 Reagan & Travis
Audrey is a definite must-have on your wedding team! She was able to answer all the questions I had, and address wedding concerns that my husband and I didn't know we needed to think about. She has a great personality that allows her to work with all different sorts of people, but also a stern side that allows her to get things done. You would not go wrong in hiring her!
Lauryn & Nolan
Audrey is a fantastic coordinator and a joy to work with!! She made sure our day was everything that we wanted and imagined! She offered ideas that were super helpful and also offered some of her items that she had like easels and a mailbox to put cards in! She worked so hard on wedding day to make sure all of the decorations were perfect and everyone was where they were supposed to be. She definitely made our day perfect! She also booked our honeymoon to Hawaii which was incredible!! She's a special lady.